Raymarine RAY 70 Maritime VHF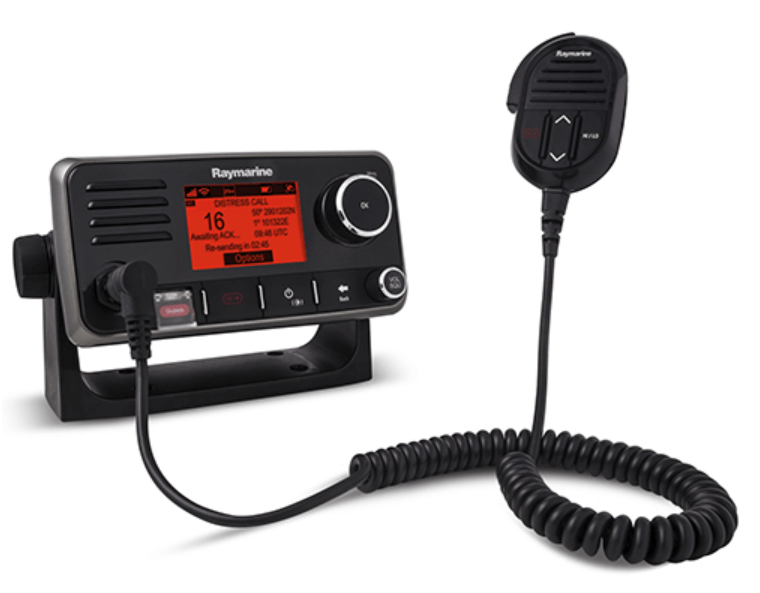 The Raymarine Ray 70 is our main radio onboard. This is a 25W maritime VHF radio with a built-in AIS Receiver and 72 channel WAAS GPS. We also have an second station kit in the cockpit.
The Ray70 comes with a lot of great features and we are really satisfied with this radio. The antenna is a Glomex antenna mounted in the top of the mast, and in one of the episodes you will see that we did some modification with it, to make a better and more durable connection between the coax and the antenna. In addition to this radio we also have a waterproof portable maritim VHF for backup and safety reasons.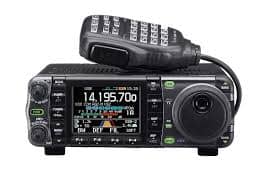 The Icom IC7000 all mode transceiver has been around for quite a bit of time, but it's still a good radio and very well known among radio amateurs. In addition to just talking to other radioamateuers we use this radio for a lot of different things, like sending and receiving email when we don't have any internet connection, receiving NAVTEX messages, receiving weather updates, both text messages, weather fax and GRIB files. 
The HF part of the radio is tuned by a Icom AH4 tuner and the antenna is a random longwire that runs from the deck and up to the top of the mast. Its grounded with a Dynaplate close to the tuner. The VHF and UHF part is connected to a Diamond X-30 dual band antenna. 
We are both licenced radio amateurs.
LB1KH ( Roger)
LB2BH (Marena)
This tuner is made to work with several of the radio models from Icom and it provides reliable matching of frequencies from 3.5 to 54 MHz when using a wire of at least 23 feet (7 m) in length.
We have monted our tuner as close to the bottom of the longwire antenne as possible. The Icom AH4 tuner its waterproof but we choose to have it inside the boat. Its monted very close to the Dyna grounding plate. The tuner is connected to the ground plate by a heavy gauge wire made spesific for grounding radio equipment.
If you want to know more about this tuner, check out the link down below.
A dual band antenna for the 2m and 70cm band and its conected to the IC7000 Taking care of the VHF and UHF part.
We are very pleased with this antenna and its have a maximum power rating on 150W and the wind rating is stated to be153 Mph, as we think is quite sufficient
Read more? Check out the link bellow..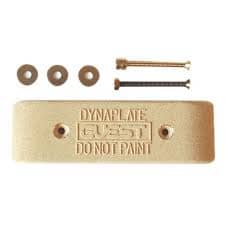 The Dyna plate is what we use for grounding our SSB radio and its working really good.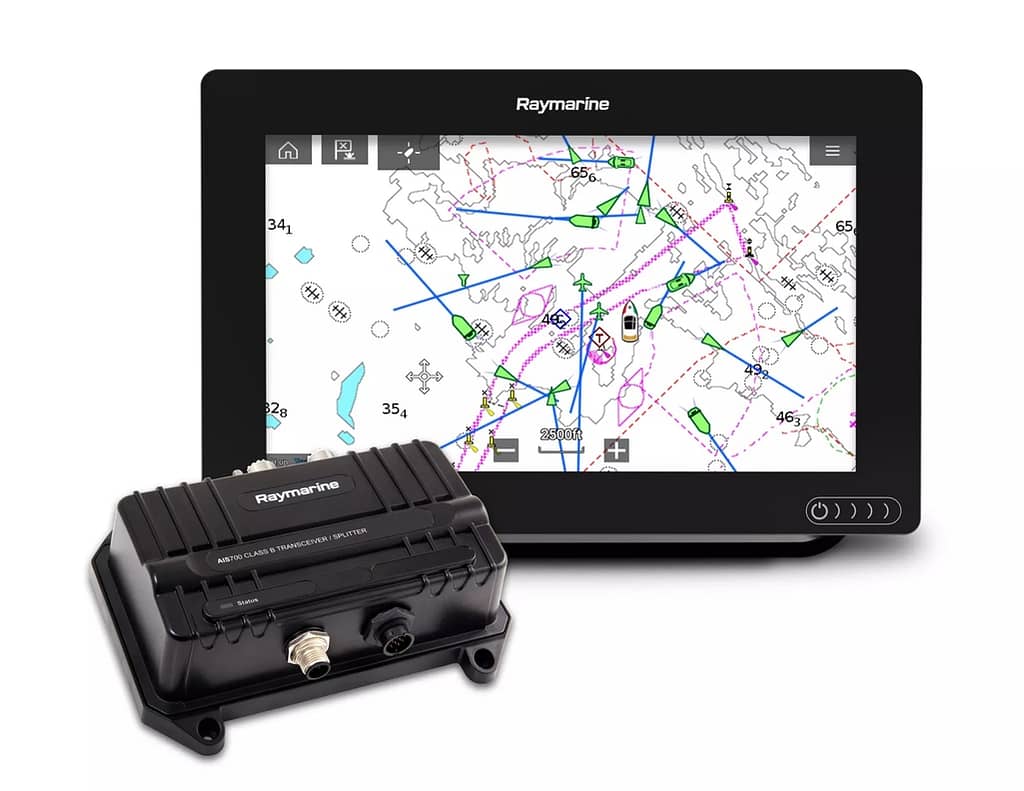 The Raymarine AIS 700 is a Class B Automatic Identification System (AIS) transceiver designed for use with any multifunction navigation display systems. As a Class B AIS transceiver, the AIS700 not only receives broadcasts from other vessels, it also transmits your own boat's information too helping you to be seen on other vessels' systems.
AIS700 KEY FEATURES
Full transmit and receive AIS for enhanced situational awareness and safety
Latest SO-TDMA technology for longer range and faster performance
Built-in antenna splitter simplifies installation with existing VHF radio antenna
NMEA2000, NMEA0183, PC (setup & diagnostics) and SeaTalkng compatible
Software or hardware switchable Silent Mode for enhanced security when needed.
One day our AIS 650 stopped working. We thought at first that it was an antenna error and we tried several solutions with a borrowed antenna, but unfortunately without success.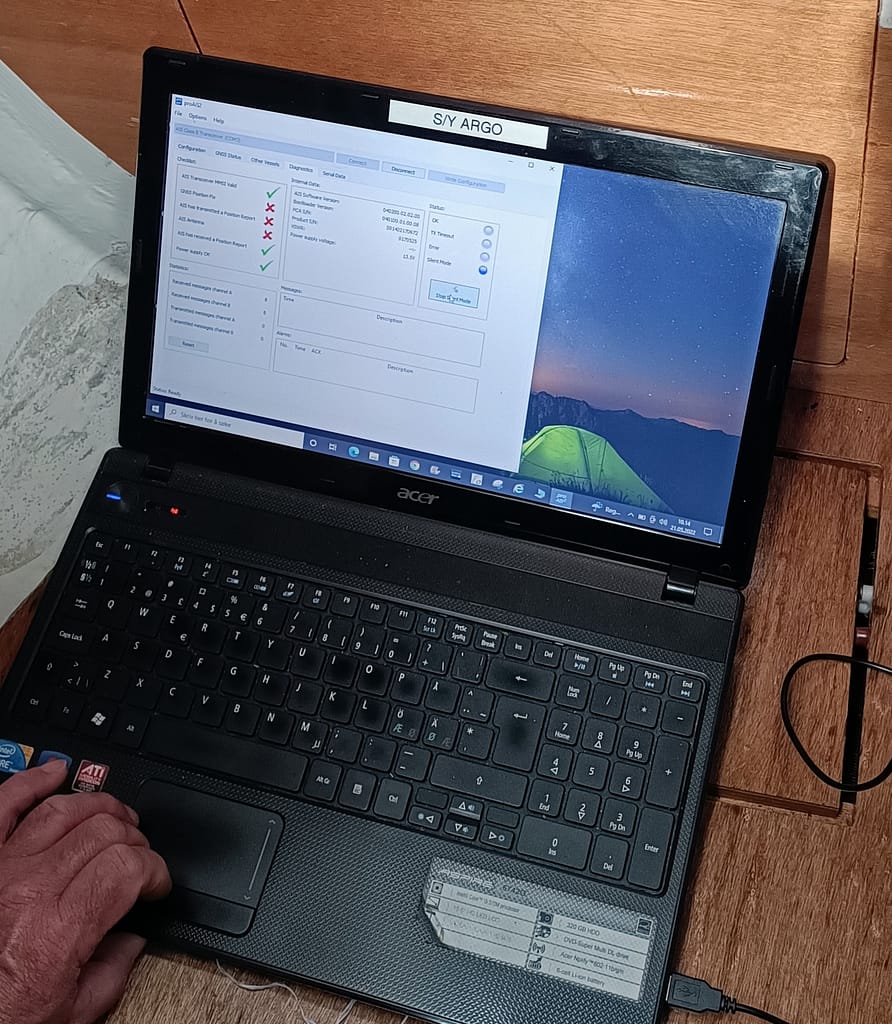 Here I have connected the PC to the old Raymarine AIS 650 we had on board until 2022. As you can see in the picture, many error messages came up and it was sent to the workshop and later replaced with a Raymarine AIS 700
The Automatic Identification System (AIS) is a technology used for tracking ships automatically. It relies on transceivers installed on vessels and is commonly used by Vessel Traffic Services (VTS). When satellites are employed to receive AIS data, it's referred to as Satellite-AIS (S-AIS). AIS information serves as a valuable addition to marine radar, which remains the primary method for avoiding collisions in water transport.
While technically different, the ADS-B system is similar to AIS and serves a comparable purpose for aircraft.
AIS equipment provides essential information like a ship's unique identification, position, course, and speed. This data can be displayed on a screen or an Electronic Chart Display and Information System (ECDIS). AIS aims to aid the officers on watch aboard a vessel and enables maritime authorities to monitor and track vessel movements.
AIS combines a standardized VHF transceiver with a positioning system, such as a Global Positioning System (GPS) receiver, along with other electronic navigation sensors like a gyrocompass or rate of turn indicator. Ships equipped with AIS transceivers can be tracked through AIS base stations located along coastlines. When they are out of range of terrestrial networks, a growing number of satellites equipped with special AIS receivers can deconflict a large number of AIS signals.
The International Maritime Organization's International Convention for the Safety of Life at Sea mandates the installation of AIS on international voyaging ships with a gross tonnage (GT) of 300 or more, as well as on all passenger ships, regardless of their size. However, for various reasons, ships have the capability to turn off their AIS transceivers.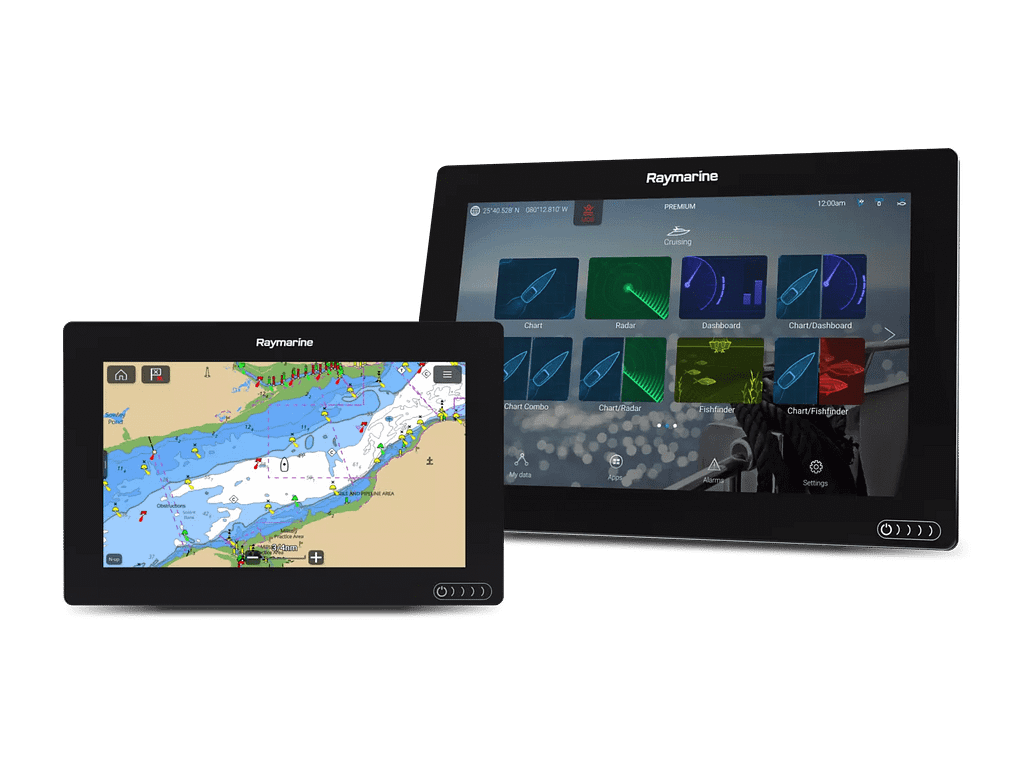 The Axiom 9 inch is chartplotter. We use Navionics map, but it works with Raymarine LightHouse Charts, Navionics, and C-MAP
Axiom chartplotter displays feature a built-in GPS receiver, simple touchscreen operation, and fast quad-core performance.
Use Axiom as a full-featured chartplotter or expand Axiom with additional displays and sensors like radar, sonar, instruments, autopilot, and more.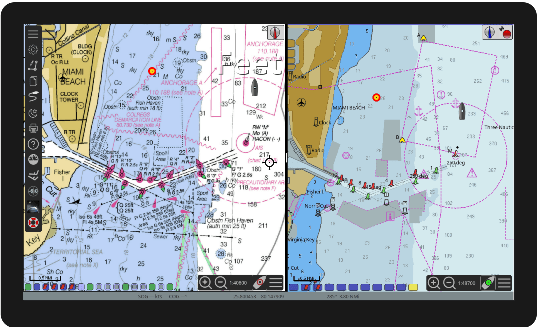 This is our "indoor" navigation system. We have a PC connected to a Finlux 22inch tv at the chart table. The PC runs Open cpn and is connected to our AIS systen by NMEA 0183 Open CPN is a great systen chech it out Here
About OpenCPN
Open CPN is an Chart Plotter and Navigational software program for use underway
or as a planning tool.
Developed by a team of active sailors using real world conditions for program testing and refinement.
Supported Chart Formats
Worldwide standard S57 and encrypted S63 vector chart support.
BSB v3 and earlier raster charts.
MBTiles chartsets.
Up-to-date ENCs for selected worldwide regions, distributed by o-charts.org
AIS
AIS input with full target-tracking and collision alerting.
AIS support for SART with selectable MMSI for automatic MOB handling.
AIS support for DSC and GPSGate buddies.
Routes
Route planning with tidal support.
Built-in great-circle routing.
Integrated weather routing plugin.
Language Support
20+ languages supported.
Performance
OpenGL support for enhanced performance on modern hardware.
GPS Tracking
Route navigation with ship tracking functions.
Waypoint navigation.
Autopilot output support.
Alarms
Anchor watch/alarm functions.
MOB Alarm with tracking.
Weather
GRIB and GRIB2 file input and display for weather forecasting.
Plugins
Over 45 plugins to choose from.
Get Plugins
User Manual
Built-in for offline use.
Display
Single-chart and Quilted display modes.
Single and split-screen display.
North-up Course-up Head-up & Chart-up modes.
Moving-map display mode.
Tide and Current prediction and display by location.
IHO S52 compliant display of S57 and S63 vector charts.
A selection of display themes.
InlandECDIS ver 2.3 support
NMEA Data
Dashboard for configurable on-screen display of ship's NMEA data.
NMEA 0183 GPS interface at selectable baud rate.
Advance NMEA message handling structure with built-in multiplexer.
Signal K network interface.
Data Transfer
GPX waypoints, Track and Route input and output file support.
GPX Layers for annotation of charts.
In the picture above you see a situation where there are several AIS (Automatic identification system) markers and where we have chosen to show the CPA (closest point of approach) for two of them. Open CPN then shows a visual representation of how close the vessel in question will be if both continue to keep the same course and speed. If one of the vessels changes either course or speed, the CPA automatically changes. This is based on AIS data. For us, this is a fantastic tool that allows us to maneuver more safely even in areas with heavy traffic. It must be said in this context that not all vessels have AIS and these are things you must take into account in the assessment.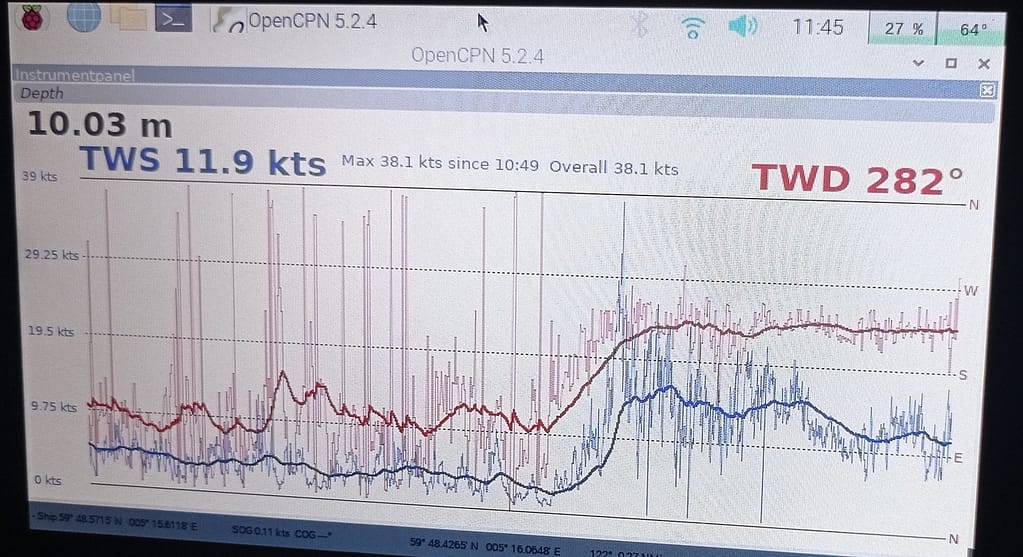 We also have a Raspberry Pi with a screen on which we run Open CPN. Read more about what a Raspberry Pi is Here
Open CPN has a very good anchor guard built in and with the low power consumption of the Raspberry Pi, this is a perfect combination for us. Open CPN also has an additional function that allows you to read wind strength and wind direction based on the wind instrument and the fluxgate compass, and the data is transmitted with us via NMEA 0183, but Open CPN has several other options for data transmission. We just love it:)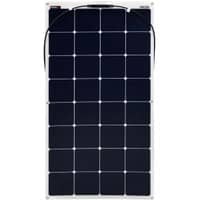 Right in front of the spray hood, we have mounted a 110-watt flexible solar panel. This panel is outside all season and provides maintenance charging for the battery if we are not connected to shore power.
In addition to the 110w panel, we have a 180w foldable panel from Wattstunde. We put this panel on the roof of the sprayhood when we are sailing or at anchor. The panel has support legs that allow it to stand on the jetty if we are docked where there is no possibility of shore power. The fact that you can angle the panel towards the sun does a lot for the amount of electricity the panel is able to produce. On the minus side, we can point to a slightly high weight and high price, but we recommend this panel wholeheartedly.
Very happy with the newly purchased solar panel back in 2020
The regulator for the solar panels is a simple and affordable mppt regulator that handles 30 Amps which has a simple interface and shows most of what you need to know in an easy-to-understand way
This is part of our heaviest sailing gear and its a favorite on long cold passages.  It is certified as Flotation Suit (ISO 12402-6) and as Immersion Suit (ISO-15027-1).
These flotation suits are manufactured to meet the strictest requirements and are certified either as flotation ISO 12402-6 and ISO 15027-1 rescue outfit. One of the requirements to be classed according to ISO 15027-1 is that you do not lose more than 2°C body temperature in 5 ° C water for one hour. Test results for Fladen was only 1.2° C. A flotation suit works as a protection against the first cold shock and then as a wetsuit when the water inside is heated up body temperature. The garments are made of a light and flexible material for comfort and mobility, while they are wind and water resistant.
In addition to this suit we use safety harness so that we can connect us to safety-lines or strongpoints onboard. If you want to know more, check out the link bellow.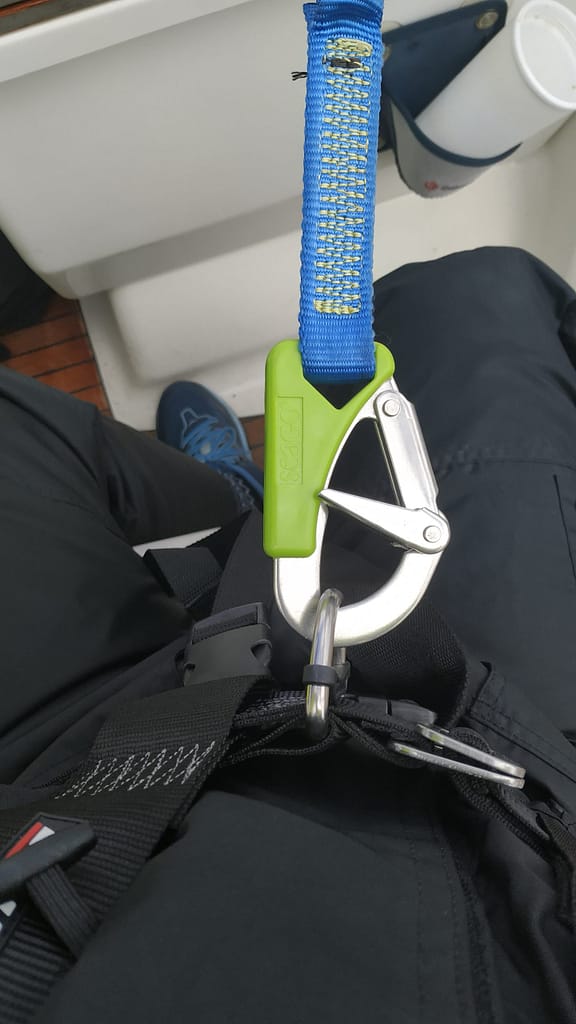 The Baltic safety harness that we use together with the Flade floatation suit and our flexi safety line
Self-inflatable life jacket
This is our personal life jackets. Check out the RS shop Here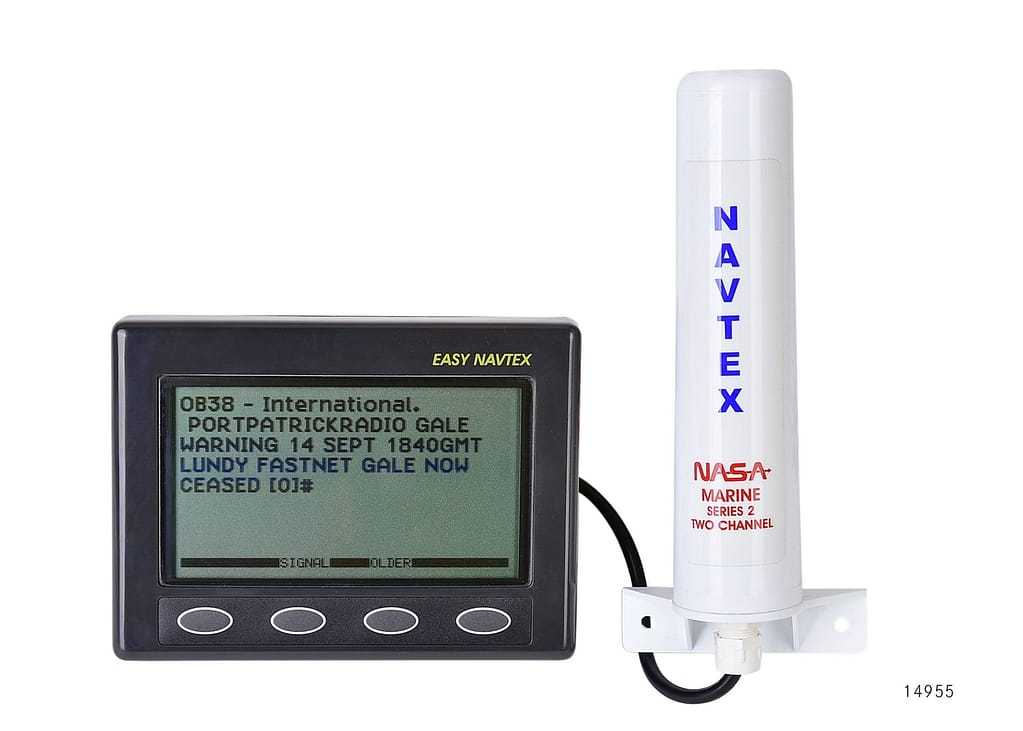 Navtex is part of the international system GMDSS, and distributes maritime safety messages to ships. We chose a simple type that has few settings and an easy-to-read display. Along the Norwegian coast, the need for a navtex can probably be discussed, but when the VHF connection and internet coverage are lost, the Navtex is a very good aid.
We chose to buy a used Navtex. This was probably a more common sight on board boats in the past, while today much of the information can be obtained elsewhere. This means that there are many boat owners who do not use Navtex and therefore choose to sell it, so the used market has a good selection to choose from. When we received the package, we were quick to set it up so that we could test it. The antenna was placed outside on the veranda and then it was just an anxious wait to see if any messages would appear….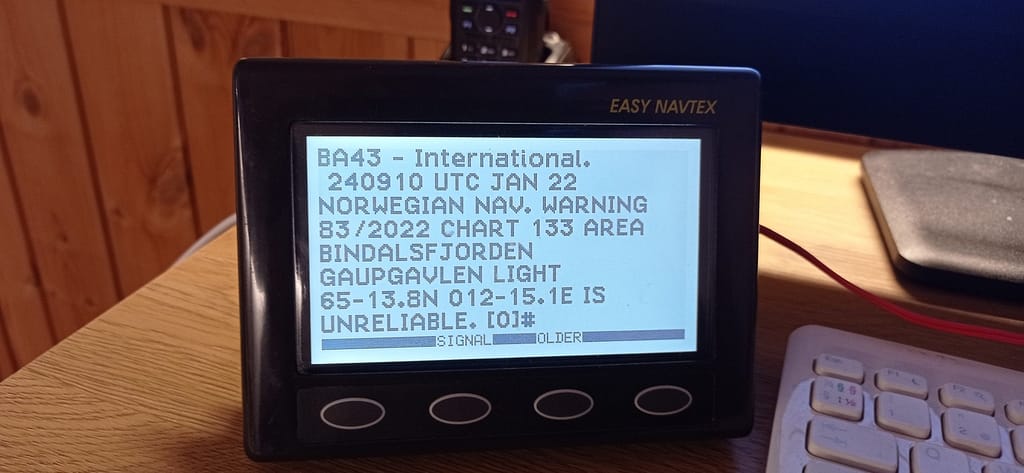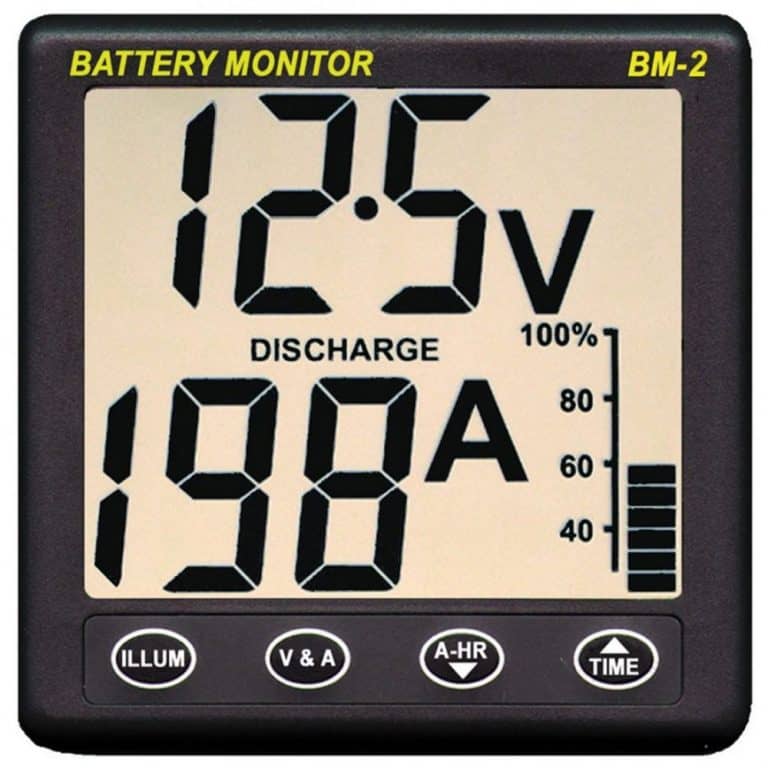 There are many measures you can take relatively easily to save on electricity. The good thing is that these power-saving measures will benefit you no matter what kind of batteries you have in the boat.
One of the most important things you can do is to get an overview of your consumption. With a battery monitor, it becomes easier to see what draws the most power, and harder to forget to turn off the power thieves. A battery monitor typically shows; battery voltage, consumption, accumulated consumption (triple counter of Ah), remaining capacity in percent and charging data. Battery monitors for boats are relatively easy to install, and cost from approx. NOK 1,500.
BM-2 from NASA is designed to monitor performance of 12 volt lead acid battery systems with capacities of up to 999 Amp hours. It is supplied complete with a precision 200 AMP shunt and a prefabricated cable assembly to enable simple DIY installation. The unit continuously monitors voltage, current (charge or discharge), number of amp/hours (charge or discharge), the batteries state of charge and the time to charge or discharge. This information leads to more efficient use of the battery, which can enhance battery life and reduce the risk of failure.
Raymarine Quantum 2 Doppler-radar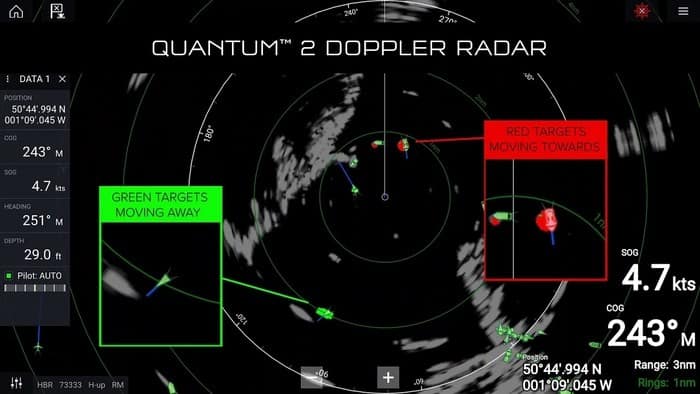 We had managed just fine without radar for several years, a trip from mainland Scotland towards the Orkney Islands and the Pentland firth was going to change this. The weather forecast said fine weather but unsafe for some banks of fog. We ended up in a perpetual fog bank that lasted about 6 hours. At times the fog was so dense that we could not see the bow of the boat. – a very frightening experience. So then it was decided that as soon as we got back to Norway we should buy ourselves a radar. The choice fell on the top model from Raymarine. We haven't regretted it for a second.
Raymarine Quantum is a compact, high-performance solid-state marine radar featuring CHIRP pulse compression technology. Setting a new standard for radar imaging, Quantum delivers superior radar target recognition on both long and extremely short ranges. Integrated Wi-Fi and thin cabling simplify installation plus Quantum's energy-efficient and lightweight design provides safe radiated emissions and substantially reduced power consumption.
Quantum 2 also have the collision avoidance technology,
We got to test the radar's weather mode when we moved up the Hjeltefjord north of Bergen where we were surrounded by shower activity. We were very pleased with how the radar showed rainshowers approaching (pink) and showers moving away from us (green) as well as the mainland (red)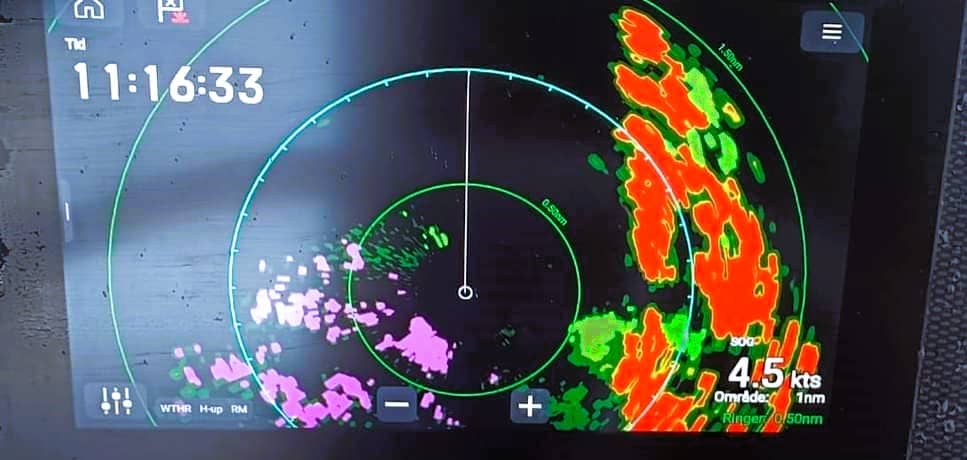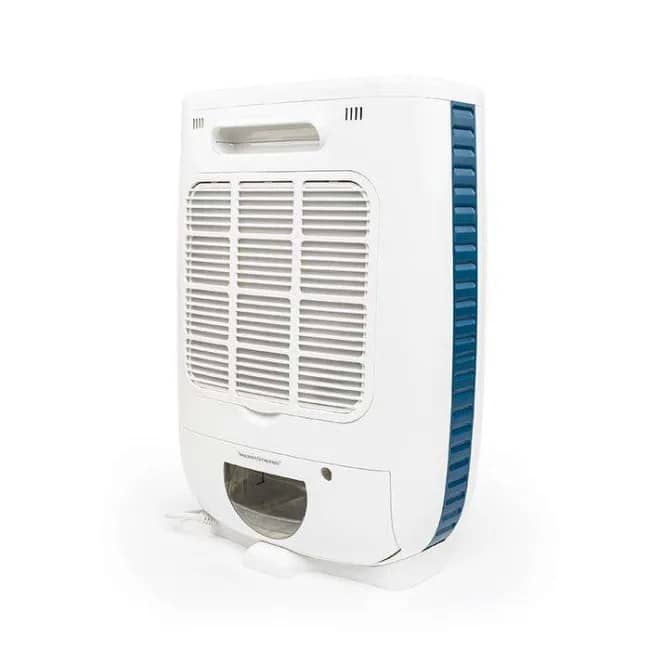 Guess this is the most purchased dryer among boaters. We have already worn one out, and a new one was procured the same day. We would never be without this dryer. Highly recommended.
Getting the Webasto Air Top EVO 40
The diesel heater that came with the boat from 2008 was declared brain dead by a Webasto workshop in the spring of 2023. It had then been in use for about 4,800 hours. Not a particularly impressive lifespan, but unfortunately it was not possible to repair it without it costing up to half of what a new burner would cost us. We therefore decided to buy a new burner with approximately the same effect as the old one. We also chose to replace the old control panel with a new one of the type Webasto air top combi timer.
The installation was a relatively simple matter and it was all done within a few hours. We were very excited to see how the new burner would behave, we were not disappointed. We experienced a much more even temperature and a lower power consumption. A Webasto EVO 40 is not cheap, but we still think it was worth every penny. Highly recommended.
Here`s something that i found on the internett.
Experience Ultimate Comfort and Efficiency On Land and Water with Our Advanced RV and Marine Heaters"
When you're on the road or out on the water in your recreational vehicle or boat, comfort and efficiency are paramount. One essential component that can significantly enhance your journey is a reliable heater. In this blog post, we introduce you to our advanced RV and Marine heaters, designed to provide quiet operation, minimize power and fuel consumption, and adapt to various altitudes for an optimal experience, whether you're cruising on land or sailing the seas.
Quiet and Efficient Operation
Our heaters are engineered to operate quietly while consuming minimal electrical power and fuel. This not only ensures a peaceful and comfortable environment inside your RV or boat but also helps you save on energy costs during your travels.
Flexible Installation Options
We understand that every RV and boat is unique, which is why we offer multiple installation options to suit your specific needs. You can choose to mount the heater outside, in the double-floor space, or inside the vehicle or boat's cabin, allowing for customization that fits your layout and design.
Altitude Sensing Technology
One of the standout features of our heaters is the integrated altitude sensor. This sensor continually monitors and adjusts the combustion process, ensuring optimal performance even at high altitudes of up to 2,200 meters This is particularly important as higher altitudes often mean lower air pressure and a lower oxygen ratio, conditions that our heaters are well-equipped to handle.
Air Top Evo Models with Built-In Air Pressure Sensor
Our Air Top Evo models come with an in-built air pressure sensor as a standard feature. This sensor further enhances the efficiency and performance of our heaters, making them a reliable choice for your RV
Automatic Altitude Adjustment
For those who love high-altitude adventures on land or sail to remote destinations at sea, our Air Top Evo 40 model offers automatic altitude adjustment, extending its functionality up to an impressive 5,500 meters. Whether you're exploring mountainous terrain, navigating high-altitude passes, or cruising through distant waters, this feature ensures that your heater operates optimally, providing consistent warmth in any environment.
Tailored Kits for RVs and Boats
We understand that RV and boat enthusiasts have unique requirements. That's why we've developed specific kits tailored to meet the demands of both markets. When you choose our RV or Marine kit, you're guaranteed a fully satisfying experience with the following benefits:
Extra Low Noise Applications: Our kits include extra-silent dosing pumps and vibration-damping brackets, ensuring that your heater runs quietly, allowing you to enjoy peaceful nights whether on land or at sea.
Exhaust and Air Intake Silencers: These components further reduce noise and ensure that your heater operates discreetly, enhancing the comfort of your journey.
External Temperature Sensor: Mandatory for both RV and marine applications, the external temperature sensor helps maintain a comfortable temperature inside your vehicle or boat's cabin, regardless of external conditions.
Quick and Easy Installation: We've reorganized our kits and included detailed installation overviews to make the setup process quick and straightforward, so you can embark on your adventures with minimal hassle.
Experience the ultimate in heating comfort and efficiency on land and water with our advanced heaters. Whether you're a full-time RVer, a dedicated sailor, or enjoy occasional getaways, our heaters are designed to enhance your journey, providing warmth, quiet operation, and adaptability to various altitudes, whether you're cruising on land or sailing the seas. Choose reliability, choose comfort, choose our RV and Marine heaters for your next adventure.
Here is a link that might be usefull EVO 40 sammenligning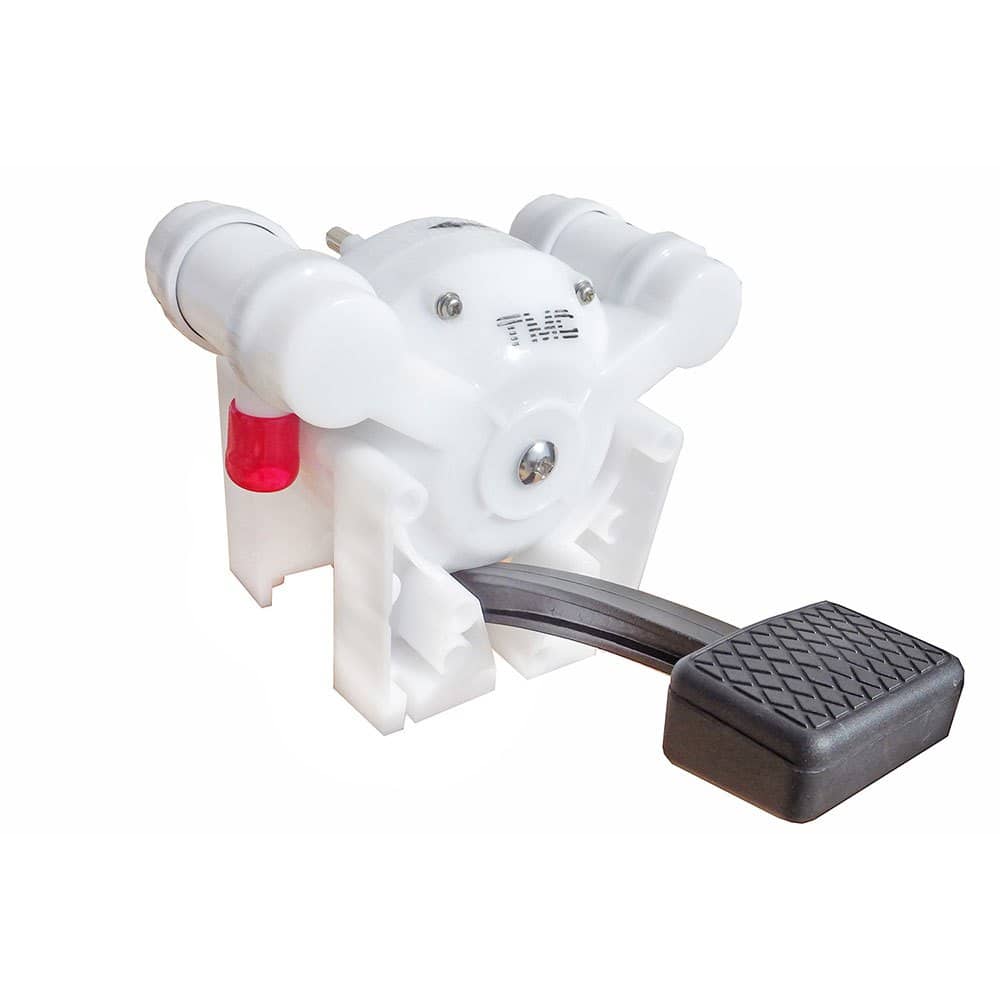 We spend most days either at anchor or we lie on docks and wharves without access to shore power. Basically, there are three things that we must constantly look after, and that is electricity, water and food. When it comes to Argo, this boat has a water tank of 150 litres, a perfectly decent water tank considering that it is a boat of less than 10 metres. In order to extend the number of days with fresh water in mind, we have two 20 liter jugs with fresh water on the deck. This means that we manage well for a few extra days. One of the things we unnecessarily wasted fresh water on was rinsing the dishes before the actual washing. To save fresh water on this, we fitted a double-acting seawater pump below the worktop and fitted a simple tap on the side of the fresh water tap by the sink. So now when we have to rinse dishes and other things, we just use the foot pump. A great detail that extends the time we can spend without having to refill fresh water.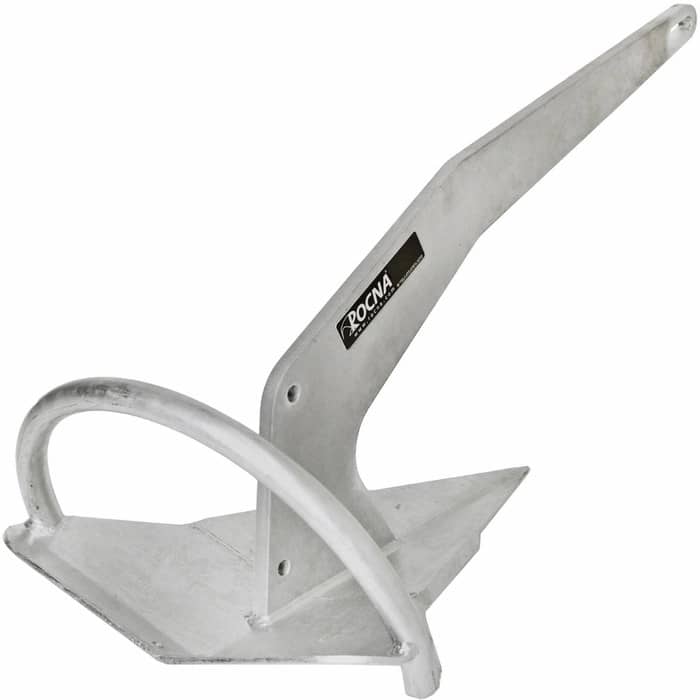 We replaced the original anchor that was on the boat when we bought it with a 15 kilo Rocna anchor. We are very happy with the anchor. One of the things we liked when we bought the anchor are the paper templates you can print from the Rocna website. Glue these to a cardboard plate and you will get a cardboard anchor that you can use to check how big an anchor you really have room for. We had room for a 15 kg anchor without having to rebuild anything.
A little more about the Rocna that I got from the internet
A Rocna anchor is a type of boat anchor known for its efficiency and reliability. Rocna anchors are designed to provide secure attachment to boats on various bottom conditions, including sand, clay, mud and rocky ground. They have a special design with a combination of weight distribution, sharp flippers and a strong bend that provides optimal grip and prevents the anchor from pulling loose from the bottom condition. Rocna anchors are popular among boat owners for their reliability and good properties in various weather conditions.
Rocna anchors were originally developed in New Zealand by Peter Smith, a marine engineer and sailor. They were first introduced to the market in the early 2000s.